Set it and forget it! If you like easy recipes that taste delicious then you are in for a double treat. This chicken dish takes a mere 10 minutes to prepare. I have used the chicken as a base for tacos, however there are so many ways you can use the meat. Burrito bowls, topping for a salad, tortilla soup or how about in an omelet?? This dish is great to set up for a Sunday morning so you can have a cozy, warm meal that day, and have a no-brainer lunch or dinner for Monday.
Ingredients:
4-6 Organic boneless skinless chicken breast
2 boxes of Pomi chopped tomatoes or organic diced tomatoes (if you can get them in a box or glass that is better than a can)
1-2 fresh poblano peppers, chopped
1 tbsp. chili powder
1 tbsp. cumin
1 tsp. smoked paprika
salt and pepper to taste
Instructions:
Place all ingredients from ingredient list into a crockpot on low for 6 hours
Take one chicken breast out at a time onto a cutting board and shred with 2 forks or a fork and knife
Return chicken back to crockpot and repeat until all chicken is shredded
Stir up well to mix all ingredients
Assemble chicken as desired
Don't forget to pick up your additional items for tacos or burrito bowls
Chopped lettuce
Tomatoes or salsa
Rice or quinoa
Beans
Corn
Tortillas
Make a batch of Jac's Guac to top it off
I hope you enjoy this recipe. As always, I love to hear your feedback. Please share your comments below or email me.
XO Jaclyn Renee
** A core principle of the Jaclyn Renee Wellness program is to choose organic whenever possible. This includes all fruits, vegetables, meats, dairy, flours, nuts, and even spices. Reducing your exposure to pesticides and chemicals is a major part in healing your body and preventing disease.
Almost all of my dry ingredients come from Thrive Market and I get them at a fraction of the cost of what I'd pay at other stores. If you want to save money and score some of the great things you see on this blog, check them out!
Want to save 20% off your first 3 orders? Use the link below!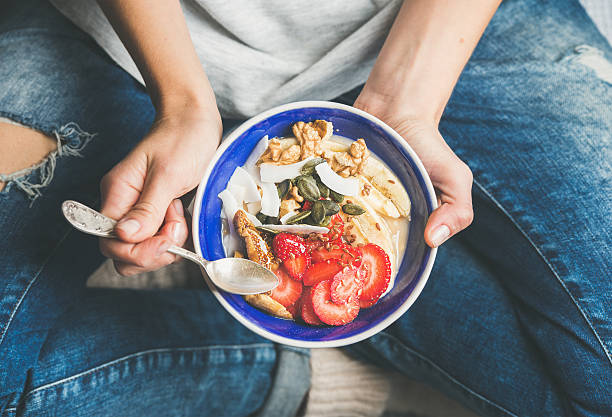 5-DAY FIX: Beat the Bloat
A 5-day guide to reducing bloat and healing gut inflammation significantly.