Personalized programs designed to break free from bloating and chronic inflammation of the gut using food and self-care as medicine.
What JRW clients are saying...
"I found myself bed ridden for 1-2 days every time my cycle came. I had debilitating cramps, headaches and crazy food cravings. Since working with Jacyln, every month I have seen my symptoms improve. Just this past month I did not spend any days in bed with cramps, I was at work, at the gym and in yoga class!! I without a doubt believe that Jaclyn's guidance was a pivotal factor in breaking this painful cycle- literally!"
- Ashley Semelsberger
"I have met with so many nutritionists and functional medicine doctors over the years. The difference in working with Jaclyn is that she really takes the time to listen and understands her clients wellness issues. She then creates an individualized program specific to her client's needs. Jaclyn is passionate and her desire to help people is evident in her programs." — Melanie Mack
"I am so glad that I scheduled a pantry clean-out with Jaclyn. In addition to having a cleaner pantry, I learned a lot about nutrition and healthy eating habits. She took the time to help me set up an online account to purchase groceries. I appreciate her knowledge and patience." — Jackie Piceu
"I worked with Jaclyn prior to my wedding and I could not have been happier with the results. I trusted and embraced her guidance on nutrition, self-care, and fitness and it paid off. Jaclyn does not overwhelm her clients, as she helps them in phases, tackling one area of improvement at a time. I highly recommend her to anyone looking to gain more control over their health." — Kelsey Rossi
"Jaclyn is truly a blessing. She is calming and comforts her clients. With her I learned how to control my issues with food and find a deeper love for myself. She is loving, supportive and vibrant and I am forever grateful to have worked with her." — Danielle Charest
"I am so happy that I have been introduced to Jaclyn! Within 3 days, with her advice, my chronic cough is gone as well as my nausea. I am now able to actually enjoy eating again! You are a pleasure to work with. I truly look forward to our sessions full of great tips, recipes and next steps. Thank you Jaclyn." #ontheroadtowellness" — Jody Toth
"I've learned more about food, my body and the effects they have on each other than I have in my whole life. Countless doctors, tests and over the counter medications have failed me in the past, so I'm very lucky to have had the opportunity to work with Jaclyn and find a real fix to my issues. I can confidently say that I feel much better now (only 6 weeks in) than I ever have! It's been a process, and a tough one, but so worth it!" — Brittni DiTomasso
"Prior to working with Jaclyn, I was constantly bloated and always having stomach aches and cramps. I was unsure what to eat; I thought I was eating 'healthy' but was unknowingly eating, drinking and using foods/products that disrupted my digestive track. I also was spending hundreds of dollars every month on vitamins. Since my initial visit with Jaclyn I have gained a ton of knowledge about everyday food choices as well as mindfulness & self-care. I also get all the nutrients I need from food now. " — Ashley Semelsberger
"I always thought I was a 'healthy' eater even though I have severe acid reflux/throat issues, but I am realizing that there is/was a lot I didn't know and that i need to do better. I am learning so much! I always felt that buying organic from Whole Foods was enough, but I was mistaken. Need to pay closer attention. Thank you for teaching me!" — Jenna Diamond
"Jaclyn's program has dramatically changed the way I look at food and has helped curb my consumption of empty calories. I considered myself a healthy eater prior to using the stress free gluten-free guide, but I never had a plan. This resulted in buying food that was never eaten, not eating enough in the morning and binging in the evening, and stress at dinner time when I scrambled to cook for my family. Armed with this plan, I'm making better choices and feeling better than ever!" — Jessie Bell
"Every woman deserves to thrive and having Jaclyn as my personal "go to" health guide has helped not only me but my growing family. Jaclyn's advice has allowed me to make smarter a decisions during pregnancy, postpartum, and now raising young children. Learning to nurture myself and seeing the effects through proper diet, healthy food options and exercise has given me the courage to question recommendations from doctors and find natural alternatives for my family. We are all much healthier thanks to her expertise. " — Roxanna Genova
"Before I started working with Jaclyn I would have daily digestive issues, stomach pains and diarrhea. After going through her 6 week program my body FINALLY started to feel better. I felt like I could live my life again without worrying about if I was going to feel good or not." — Carolyn McQueen
"My daughter was a client of Jaclyn's and I am amazed at what the two of them accomplished in 6 weeks. Not only is Paige a healthier and happier person, she looks fantastic. Thank you so very much for helping her make an incredible lifestyle change!" — Patty Bassano
"Jaclyn' 6-week program "Break Free From Bloating" has taught me so much about what I am putting into my body as well as my overall lifestyle. From cleaner items all throughout my home to practicing new ways of self-care, I have learned so much! I feel like I finally have my stress and anxiety under control, and I am overall a happier, healthier person. It's great to know that if I were to have a setback at some point, that I can refer back to all of the information and videos from this program to help get me back on track. I also love that things I have learned have rubbed off onto family members and friends who have seen how much positive change this program has brought into my life, and now they are making better choices for themselves." — Paige Bassano
Bloating
Constipation
Diarrhea
These symptoms should not be taken lightly and are signs of inflammation in the body.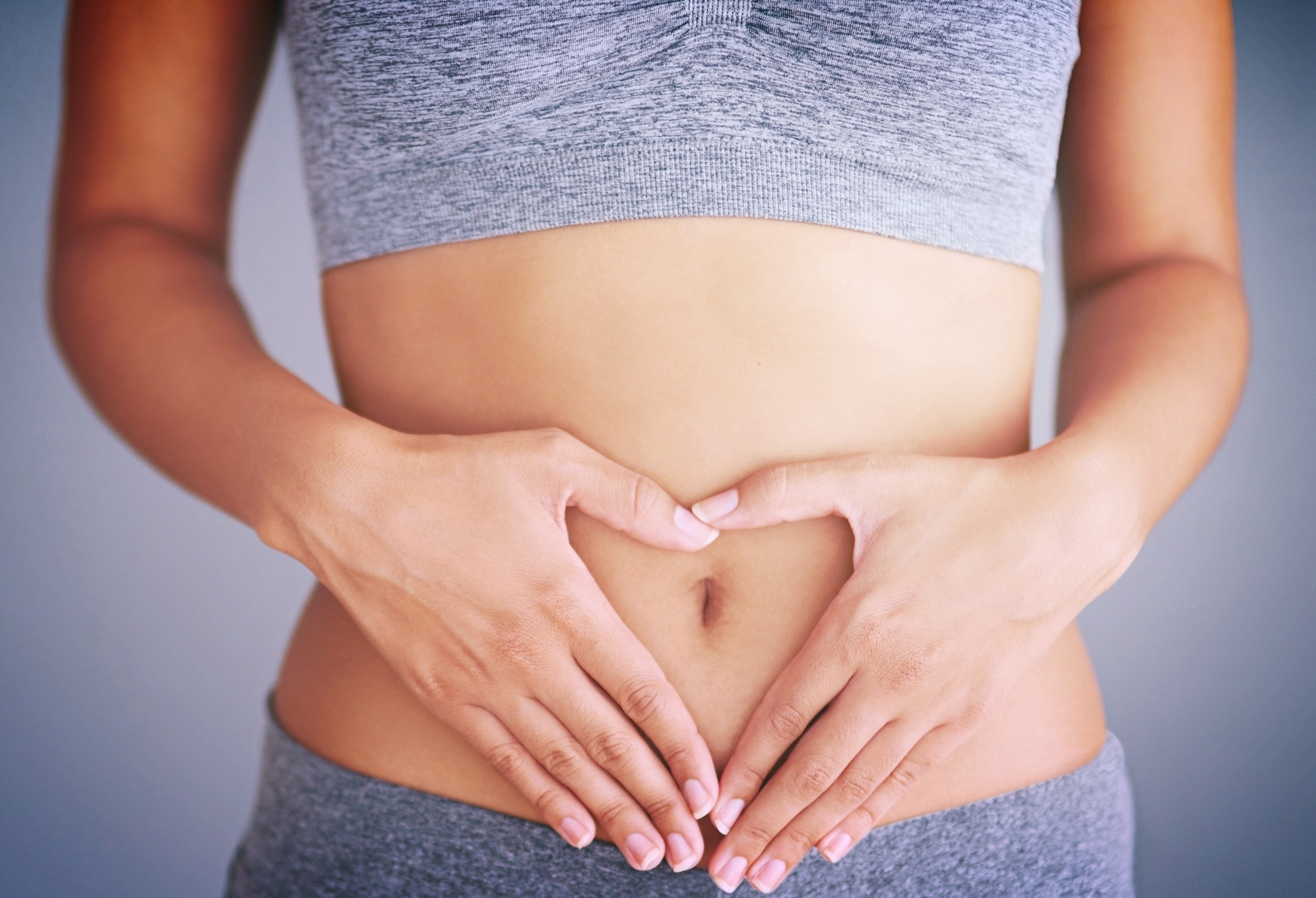 All disease begins in the gut.
The digestive tract is a complicated system. Furthermore, your gut is directly connected to your brain and its function. Understanding digestive issues and their root cause are critical to reaching optimal health for the mind and body. The good news is that we can use these signs as tools to choose foods and self-care rituals that will reduce inflammation and restore the gut.